Make the Connection!
Your Journey Starts Here!
The Growing Up In Heaven Program

The loss of a child isn't something you ever really get over. In this program, you'll learn to connect and communicate with your
​child in Spirit!

Private Readings
​


​Gain clarity in your life or connect with a Loved One in Spirit through a mediumship reading globally online. A
​reading can leave you with a sense of peace and healing.

Upcoming Events
​


Connecting with Spirit doesn't have to be difficult or scary!
In fact, everyone can communicate with crossed over loved ones - not just a select chosen few!
FREE WEBINAR!

​In this pre-recorded webinar, you will discover how your child is growing up
in Heaven and learn how you can experience them!
​
Enter Your Email Below and
Receive Immediate Access
to This Webinar...
---
SUBSCRIBE TO THE… ORACLE OF LIGHT PODCAST!​

Make the connection and receive evidence of your crossed over loved ones and their continued life on the other side. Join me as I take you on a journey to connect with your inner mediumship gifts while experiencing the spirit world in a meaningful, loving way. Love never dies and our lost loved ones are always eager to make the connection!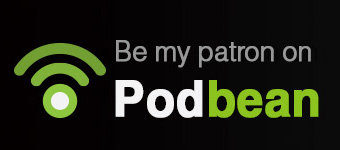 Featured on Grief 2 Growth with Brian Smith
​
​Hello! I'm Shauna.

I spent years suffering from anxiety, panic attacks and overwhelm. Once I realized that all that suffering was from avoiding the spirit world, I began to release the stress, let go of all the fears, and master my mediumship skills in a way that lit me up. And it lights me up to give women who have lost their children their lives back through connecting with their children on the Other Side, that's my specialty.

​And, I've spent the last 10+ years liberating other mediums from the curse of "everyone will think I'm crazy" and the myth of "talking to dead people is wrong" so they can connect and they can have that peace in their life.

​If you're reading this, then it's a sure sign you have abilities to connect with the Other Side, and know without hesitation that you can make the connection, and live a life you love!
From the Blog...
Services with Shauna Domalain are intended to offer insight into a new possibility, a new way of being, claiming your most brilliant self if you so choose. You understand and agree that Shauna Domalain and any tools or advice given are not liable in any way based on your choice of action.
Located in beautiful Calgary, Alberta, Canada.
We look forward to seeing you soon!
© 2011-2022 Shauna Domalain. All Rights Reserved.